Action for String Quartet, New Music by Troy Schafer.
$

12.00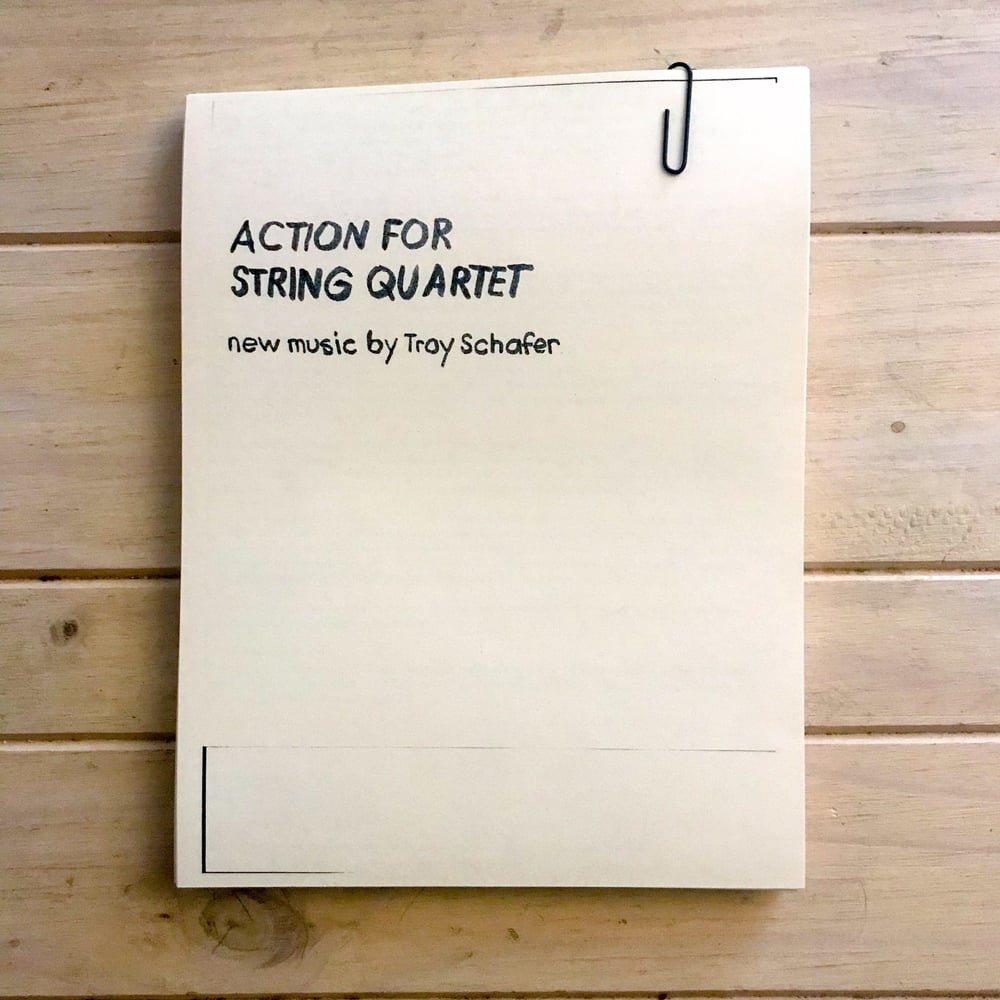 All Terrain Press is pleased to announce our second official release: Action for string quartet by Troy Schafer, is now available for purchase on our online store and as part of the collection at Los Angeles Contemporary Archive. The score contains detailed instructions and a transparency. Limited Edition of 10.
Note from the composer:
"The premiere of Action for String Quartet was performed by the Sensory Conviction Quartet on March 26, 2014, at the Columbus Auditorium in Chicago, Illinois. I arranged the piece while in transit to each of the performers' homes, where I distributed their parts. From the passenger seat of our car, I laid a manuscript notebook across my lap and held a handful of pens above it. I allowed the tips to hover above the pages like a portable seismograph. Subsequently, bumps, potholes and motion of travel were transcribed as notation on the page, producing a kind of abstract road map as well as a musical score."
Troy Schafer is a composer, performer and educator living and working in northern Wisconsin.